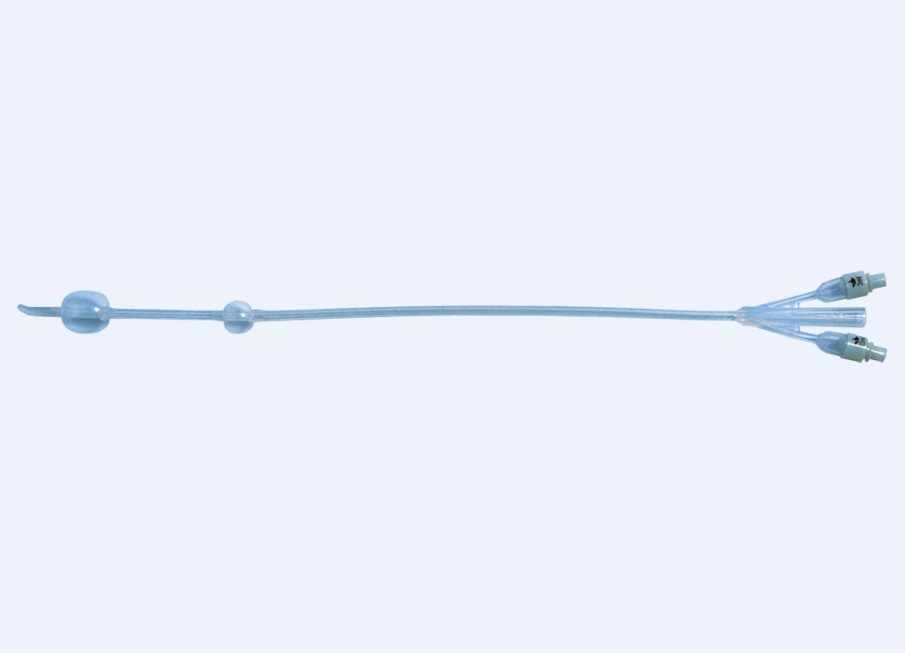 3-way double balloon
Update: 2014/3/20      View:
Brand:

   Songhang

Type:

   4.0Ⅲ10-3,4.7Ⅲ10-3,5.3Ⅲ10-3,6.0Ⅲ10-3
Introduction
Disposable three way double balloon sterile catheter
Features:
☆ Owned utility model patents, its patent No. isZL03227033.X.
☆ The catheter has dobule balloon, and has front end positioning balloon in order to bladder neck closure.
☆ There are the injection holes between the positioned balloon and the closed balloon. The catheter can be targeted injection.

☆ Use pure medical silicone rubber for production, good compatibility with human tissue, suitable for longer retention.
Model: 4.0Ⅲ10-3、4.7Ⅲ10-3、5.3Ⅲ10-3、6.0Ⅲ10-3
Scope of application:
Urology used for injection drugs.
More Products